ancestry of Marinus Anthony van der Sluijs)
last updated October 2006
go to my homepage or send me an e-mail with your comments and additions
go back to generation 12 (born circa 1600 to 1630)
proceed to generation 14 (born circa 1540 to 1570)
generation 13 ('stambetovergrootouders'):
4096. Adam Cornelisse (Boot) (van Drimmelen) [Daem; Cornelis, Cornelissen, Corneliszn], born circa 1550 Oud-Drimmelen [according to R. Boot circa 1562/1563],[1] salmon fisher 1588-1617, leased in 1588, 1593, 1598, 1601, 1602, 1603, 1606, 1608, 1609, 1610, 1612, 1613, 1615, 1616, 1617, had 18-4-1599 a house in Drimmelen with 9 coppen, his heirs bordered 22-6-1619 East and West of the land that Cornelis Adamse sold as a tutor of the children of Bastiaan Cornelisse, ancestor of the family 'Van der Sluijs op 't Spuij', stood 23-3-1590 surety for Daniel Claesz Deenenzone with regard to the observation of the lease conditions, mentioned 1-7-1592 as brother-in-law of Daniel Claesz Deenenzone, 26-1-1596 a case initiated against Adam Cornelisz. Boot by Jan Corssen as collector of a book of estimations from Drimmelen, relating to a delay of payment, is still indebted to his agent in 1598 with his surety Corst Gerardsen, beide schamele gesellen, leases the fishery of Drimmelen from 1-10-1599 to the end of 9-1600 with Willem Cleijs Danielszn and Govaert Geritszn, while he is still indebted to his agent, was in 1606 remitted the 'vierde penning' on his lease debt, was paid 12-2-1612 by Jacob Willems 12 pounds as well as the costs of taxation and moderation of 'heemraden' due to damage, was brought to court 14-11-1615 with Adriaan Cleijs by the widow and heirs of Aert Jacken because they would have neglected to mention the rent on a sold piece of land, impeached 29-11-1617 François de Witte on behalf of his daughter Lijsken Adams in the latter's case against Cornelis Jacobs de Groot, 7-6-1619 Cornelis Adams and Daniel and Adriaan Klaasse impeach him again, died circa 1619 Oud-Drimmelen [between 29-11-1617 and 7-6-1619], married prior to 1585, perhaps:
4097. Adriaentje Cleijs Denisse
His children were (1) Cornelis, see above, (2) Govert Adamse, died prior to 21-9-1646, (3) Adriaan Adamse, born circa 1600, died after 10-11-1668, married NN Bastiaanse, (4) Barbara Adams, married 10-1-1627 / 1-2-1627 Geertruidenberg, Thijs Ariense van Rijendam, son of Adriaen Matthijs Roelen and Jacobmijna Jacobsdr, (5) Elisabeth Adams, died 24-7-1669 Geertruidenberg, betrothed (a) 5-2-1623 Geertruidenberg, Hendrick Adriaense Tijssen van Rijendam, son of Adriaen Matthijs Roelen and Jacobmijna Jacobsdr, betrothed (b) 17-10-1631 Geertruidenberg, Adriaen Aerts Mulder Cutman, son of Aart Thielemanszn and Adriana Stevensdr, (6) Cathalijn Adams, married Huijbert Adriaens Bosser Prins, son of Adriaan Cleijszn Bosser and Maria Cornelisdr
4098. Adriaan Pieterse Lukwel
4104. Willem Klaasse, born circa 1545, died 1608
4105. Truijcke Cornelisse / Neeltje Pieterse de Laat
4136. = Klaas Daniels, see below
4138. Cornelis
4152. Pieter Willemse Hagers, born circa 1560, married:
4153. Clara Daniels
4154. Willem Corstiaans
4156. = Adriaan Klaasse de Bosser, see elsewhere
4158. Hendrik Klaasse, born circa 1547, died 1629, married:
4159. Maaike Cornelisse or Hendriks
4328. Jacob Willemse Brederode [Willemsz.], born Ooltgensplaat, married 22-7-1612 Dirksland:
4329. Kommertje Willemse [Commertje; Willems], born Ouddorp, died 7-1-1628 Dirksland
Issue from this marriage, (1) Willem, see above, (2) Pietertje Jacobsz. Brederode, christened 19-3-1617 Dirksland, died after 1655, married Aren Michielsz. Lichte, christened 4-6-1607 Dirksland
4330. Hendrik (Roos)
4332. Joost (van der Stelle)
4334. Leendert
4544. Arend Janse Luijendijk [Jansz.], born 1588, married circa 1610 Heenvliet:
4545. Zoetje Cornelisse Torreman [Soetje]
4546. Corstiaan (de Deugd)
4560. Aren Cornelisse Slik [Cornelisz.], born Sommelsdijk, died Middelharnis, married 10-1625 Sommelsdijk:
4561. Arjaantje Dankertse [Danckerts], born Middelharnis, buried 6-1-1658 Den Bommel
4562. Dirk Janse van Oostende [Jansz.], christened 21-12-1614 Nieuwe Tonge, died 1656 Sommelsdijk, married 20-3-1639 Nieuwe Tonge:
4563. Sijtje Dirkse Braber, christened 1-4-1619 Nieuwe Tonge, died 1656 Sommelsdijk
4564. Cornelis Janse 't Hooft [Jansz.; 't Hoof], born Dirksland, died 1612 Dirksland, married 18-2-1601 [18-3?]:
4565. = 2707
4736. Mattheus Joosten van der Have [Matheus, Teeus; Joostz.], born 1570 Sirjansland, married 16-5-1592 Bruinisse:
4737. Tannetje Jacobse [Jacobsdr.], born Oost-Duiveland
Issue from this marriage, (1) Maeijke, born 1593 Sirjansland, inherited 1-2-1637 a party of dike land ('een partij dijckerlandt') from her sister Janneke Teeus Joostdr., became 1638 a member of the Dutch Reformed Church in Bruinisse, married (a) Cornelis Jansz., married (b) Leendert Jansz. van Oosten, (2) Dijngetje, born 1594 Sirjansland, died 5-2-1655 Sirjansland, married Sarvaes Tonys, died 13-6-1653, (3) Jacob, see above, (4) Aegtie, born 1601 Sirjansland, died prior to 2-1637 Sirjansland, married 1620 Bruinisse, Claes Willemsz. Clijnke, alderman of Sirjansland, (5) Janneke, born 1604 Sirjansland, became 1603 a member of the Dutch Reformed Church in Bruinisse, died 1-1637 Sirjansland, married Jan Janse Coorncooper
4738. Jan
4756. Fop Joosz. Gorswagter
4757. Liedewy Pieters
4768. Cornelis Andriesse Kattestaart [Andriesz.; Cattestaart], born circa 1575 Ooltgensplaat, died 1626, married (1) Dirxken Jobsdr., married (2) 22-3-1603 Oude-Tonge:
4769. Pieternella Bestman [Bestmansdr.], died after 1633, buried 13-4-1648
4770. Willem Stoffelse Braber [Stoffelsz.], farmer at the Oudlandsedijk, Ooltgensplaat, merchant ('handelaar') in 'meekrap', born 1572 Noord-Brabant, died or buried 7-5-1631 Ooltgensplaat, married 17-3-1619 Ooltgensplaat:
4771. Bismijntje? Dirk Meeusze [Blasijntje; Meeusz.], born circa 1585, died 1-3-1636 Ooltgensplaat
4776. Heinrich Erasmusse Tegelman [Henrich; Erasmusz.], born 1607, 'Verwalter' of the 'Sacramentsgilde' at Duisburg 1607, married:
4777. Fijke Janse [Fycken; Jans]
4778. Pieter Marinusse van der Daff, born 1585 Sommelsdijk, cartwright ('wagenmaker') at Sommelsdijk, treasurer of the Oudeland of Sommelsdijk 1635-1636, alderman 1631-1651, sexton 1618-1619, 'armmeester' 1627, deacon 1622-1623, elder, died 1-1652 Sommelsdijk
4780. Jacob (Boelhouwer)
4782. Leunis Pieterse de Jonge [Pietersz.], market skipper ('marktschipper'), died 1648 Oude Tonge, married circa 1592:
4783. Maria Jacobsdr.
4872. Wolfer
4896. Cornelis Berrevoets alias Knaep[2], died prior to 18-9-1628
4897. Cathelijn Stoffelsdochter Geerts
Issue from this marriage: (1) Jan, see above, (2) Heijlken, married Adriaan Marcus, (3) Cathalijn, married Anthonis Claessen, (4) Steven, father of Adriaan Stevens Bervoets, who was mentioned 1685 as deacon ('deken') of the skipperman's fraternity ('schippersgilde'), (5) Huijbert (Haensbergh)
4898. Adam (van Spijck)
4900. Jan Johannesse Struyck [Johannesz.], married (1) 20-1-1619 Oosterhout, Johanna Petrusdr., married (2) 9-6-1623 Oosterhout, Anna Michielsz.:
4901. Johanna Petrusse / Anna Michielse
4902. Klaas Brock
4920. = 4872
5120. Leendert Janse van der Boom [Jansz.], born circa 1595
5121. Cathelijntje Janse de Graaf [Katalijntje; Jans]
Issue from this marriage: (1) Jan, see above, (2) Trijntje, (3) Joost Leendertsz., born circa 1630, married 1-4-1663 Sommelsdijk, Ariaantje Aarts Borstlap, born Sommelsdijk [out of this marriage a child Aart, christened 1-11-1665 Sommelsdijk, married 9-4-1694 Sommelsdijk, Maria Barents van der Tulp], (4) Nelletje, born circa 1635, betrothed 21-8-1676 Sommelsdijk, Pieter Abraham Trommel, widower of Arjaentje Jobs, (5) Teunitjen
5122. Klaas
5376. Cornelis (Cats) [was this Cornelis Adriaanse Cats, born circa 1560, burgomaster, died 1625, brother of the renowned author Master Jacob Cats ?]
5377. Quirina Huibrechtse ?, died 1603
5384. Leendert Cornelisse (Jonge) Lodder [Cornelis], sheriff of the Oudeland van Goedereede, leased land in the Oudeland van Goedereede from 1567 onwards, died 1591 Middelharnis
5386. Willem
5388. Jacob (Krijger)
5390. Marinus (de Bock)
5400. Leendert (Casteleijn)
5402. Matthijs Cornelisse Heerschap [Thijs; Cornelisz.], alderman of the Oudeland van Ouddorp 1589, mentioned in 1602,[3] died after 1602
5404. Thijs
5406. Gerrit (Touw)
5412. Leendert
5414. Willem Gijsbertse Ruijghrok [Ghijsbertsz.; Ruygrock, Ruijgrock, Ruijchrok], born Dirksland, leased 34 'gemeten' 'volgerland' in Dirksland 1579-1584
5424. Gijsbrecht
5428. Cornelis (van den Houten)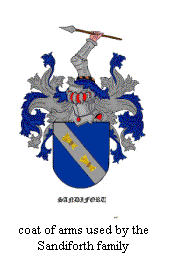 5430. Paulus
5440. Jan Emaus, married circa 1600
5442. Jacobus (Swardam) = 5452 ?
5444. Klaas Dammasse (Aleman) alias 'Wichtomdeijnen' [Claes; Dammasz.], born 1562?, resided in 'De banne Hillegom' 1591, later Wijk aan Zee, exempted from the duty to plant 'buurhelm', died after 1620 Beverwijk, married (1) circa 1580, NN, married (2) 7-8-1616 Haarlem, Mariken Jansd. van Weert
5446. Dimmen
5448. Jeremy Sandiforth[4], born England, moved from England to Ouddorp, married circa 1575[5]
5450. Gerrit
5452. Jacobus (Swartdam)
5454. Thijs (Heerschap)
5472. Aren (Bakker)
5474. Mees
5476. Gijsbert (Vogelaar)
5478. Arie
5480. Krijn (Kievit)
5482. Cornelis (Kievit)
5484. David (de Zutter)
5486. Cornelis (Boogertman)
5488. Kommer (Bakker)
5490. Willem
5492. Jan (de Kramer)
5494. Leendert (Haene)
5496. Cornelis (Houteschee)
5498. Jan (Swardam)
5500. Jacob (van der Wende)
5502. Maarten (Tanis)[6]
5504. Cornelis Thonisse Komtebedde [Thonisz.], died after 1586
5512. Jan Janse Moyses [Jansz.], died after 1610
5514. Jan
5516. Maarten Jacobse Tanis [Jacobsz.], born 1588 Ouddorp, farmer, initially leased a farmstead with 53 'gemeten' farming land in the West-Nieuwland from professor Reinier Bontius of Leiden and the family Van Dam, also leased 7 'gemeten' land from the family Van Spreeuwesteijn, as well as a some plots of land from the 'Grafelijke domeinen' 1594-1610 in succession of Jacob Jansz. Rose, the deceased husband of his first wife, possessed a 'haaigemet' farmstead, 33 'gemeten' big, in the Oude Land until 1631, owned a house on the Boompjes in Ouddorp from 1637 onwards, alderman of the Oude Nieuwland 1628-1635, died between 1638 and 16-2-1641 Ouddorp, married (2) Jacomijntje Pieters, died prior to 1638, married (3) 16-1-1638 Ouddorp, Aechje Wouters Moyses, daughter of Wouter Jans Moyses, who betrothed 16-2-1641 Ouddorp, Jan Cornelisz. Lauwe, married (1):
5517. Grietje Cornelisse [Cornelisdr.], leased land in the 'Grafelijke domeinen' as well as a farmstead and lead from the family Spreeuwesteijn in the Oude and West-Nieuwland 1579-1593/1594, died prior to 1638, married (1) Jacob Jans Rose
5518. Cornelis Cornelis Lauwe Haertsen [Lauwesz.], born 1548, farmer, resided Ouddorp, alderman of the Oudeland 1587-1619, presumably owned a farmstead in the Noordhoek of the West-Nieuwland, that later became property of two of his children, moved to Goedereede, where he possessed a house at the Noordzijde of the harbour, was involved in a witch process against Lene Dimmensdr. 1585/1586, who admitted to have 'torn the third hair' ('het derde haar te hebben getrokken') from the corn of Cornelis Lauwe during 7 years, her other sister Ninge Dimmens being convicted and burned at the stake, died prior to 18-6-1638 Goedereede, married (2) after 1612 Goedereede, Pieternella Dimmensdr., shared her husband's heritage with her children, upon which occasion she received the house in Goedereede and 2,5 … in the Oudeland, married (1):
5519. NN
6016. Pieter Cornelisse Noorman [Cornelisz.], cartwright ('wagenmaker'), alderman at Ooltgensplaat, deacon and sexton at Ooltgensplaat, resided 1590 Middelharnis, later Ooltgensplaat
6018. Leendert Kempe
6144. Cornelis de Heer[7]
6146. Willem
6148. Thonis
6150. Pieter
6272. Dirk Cornelisse 't Greyn [Dirck; Cornelis; Greyn, 't Grein], born 1570, alderman of Heinenoord 1611-1627, used a crooked trisula ('een hoekige trisula') as his signature 1626, was appointed tutor (vercore voocht) for his daughter 1625, present 30-1-1627 when the tutorship over the children of his daughter Marichje was settled, buried 15-4-1627[8], married:
6273. Leentje Pieterse [Leenke; Pieters]
Issue from this marriage, (1) Huig Dirkse, resided circa 1640 Zuid-Beijerland, (2) Cornelis Dirkse, resided circa 1640 Zuid-Beijerland, (3) Arie, see above, (4) Marichje, (5) Sebastiaen
6274. Willem
6352. Willem Hendrikse Hoogwerf [Hendriksz., Hendricx; Hoogwerff, Hoogewerff], born circa 1579 Barendrecht [non Poortugaal], sheriff of Poortugaal 1614-1658, farmer on the farm ('hofstede') 'De Hoge Werf' in the Kerkstraat, Poortugaal, alderman of Poortugaal 1607-1617, alderman and district councillor of Roozand 1634, died 15-5-1658, buried 20-5-1658 Poortugaal, church, underneath a tombstone with a coat of arms,[9] circa 79 years old, married 13-9-1605 Poortugaal:
6353. Neeltje Aardse van Driel [Aertsdr.], born circa 1571 Poortugaal [5-6-1633 she was mentioned to be 62 years old, Oud-Rechterlijk Archief Poortugaal, inv. nr. 13], made up her last will at Poortugaal 15-4-1652,[10] buried 9-8-1653 Poortugaal, with an eagle as her coat of arms engraved on her tombstone, circa 82 years old, married (1) 28-9-1597 Poortugaal, Jan Doensz., sheriff of Poortugaal, resided 1597 Poortugaal, buried 3-9-1604 Poortugaal, church, son of Doen Willemsz. and Maertgen Maertens
6354. Andries Bastiaanse van der Waal [Bastiaensz., Bastiaens; Verweel, Verwael], born circa 1575, farmer, alderman of Strijen 1629-1631, 'buurmeester' of Strijen 1629-1633, 'waarsman' 1630-1635, died between 1630 and 1632 Strijen,[11] married:
6355. Neeltje Jan Joosten van Strijen, died prior to 19-6-1630[12]
6356. Leendert Pietersz. Welhouck, born circa 1590 IJsselmonde, farmer, alderman, sexton at Poortugaal and Hoogvliet 1643-1646, resided Poortugaal 'over de kerk', tenant in Spangen, buried 20-4-1674 Poortugaal, church, circa 84 years old, married 7-6-1615 Poortugaal:
6357. Hilleken Huijgensdr., christened 16-5-1593 Poortugaal, died between 27-8-1643 and 3-12-1644, 50 or 51 years old
6358. Bastiaen Hendricksz. Drogendijck [Hendricksen; Droogendijk], born circa 1570, district councillor of Lange Bakkersoord 1624-1632, alderman of Pernis 1616-1617, alderman of Hoogvliet 1635, died between 1634 and 1641, married (1) 4-8-1593 Poortugaal, Ariaantje Claesdr., resided 1593 Hoogvliet, daughter of Claes NN and Trijn Govertsdr., married (2) circa 1610:
6359. Maartje Claesdr. Coijer [Maretien; Claes; Cooijers], born Hoogvliet, christened 19-7-1589 Poortugaal, died 2-2-1652 Poortugaal, buried Poortugaal, church, with epitaph Hier leyt begraven Maretien Claes Cooijers de huisvrou van Bastiaen Hendricksen Droogendijk was oud 63 jaren en 38 weken ende eene dagh sij sterff op den 2 februarij anno 1652[13]
6392. Jan Jansz. Comans, married:
6393. Trijntje Pieters Wagenmaker
6528. Cornelis (Kabbedijk)
6530. Cornelis (Boenders)
6534. Fop (Zwaneveld)
6536. Thonis
6544. Jacob Leenderts, born circa 1580, district councillor of Maasdam 1626, 1652, 1654, possessed land in Maasdam 1635, died between 1654 and 2-3-1665, betrothed (2) 11-2-1640 Maasdam, 's-Gravendeel, Ariaentje Cornelis, born 's-Gravendeel, died after 2-3-1665, married (1) prior to 20-4-1609:
6545. Aagje Paulusse [Aegken; Pouwels]
6546. Hijmen Jacobse (Kapitein) [Heymen, Heijmen; Jacobs; Captein, Capiteijn], born between 1600 and 1602 Maasdam, sexton of Maasdam 1631, district councillor of Sint-Anthoniepolder 1636 [Maasdam?], sheriff of Maasdam 1639-1644, elder of Maasdam 1643, 1644, 1645, witness at the baptism of Goolken Jobse 4-12-1635 Maasdam, witness at the baptism of Aeltje Polderman 7-4-1641, was the first one to call himself 'Captein', died presumably 1646, married 5-12-1627 Maasdam, bachelor and spinster:
6547. Berber Geluwen [Barber; Geluen, Gelben], resided 1627 Klaaswaal, witness at the baptism of Macheltje Biesheuvel 22-11-1651 Puttershoek, witness at the baptism of Jacob Dane 7-1-1654, mentioned as member of the church at Maasdam 1660, died prior to 25-4-1665 Maasdam, married (2) Aert Janse van Es [Esch], who remarried in 1668
6548. Willem
6550. Klaas
6568. Jan (Kuiper)
6592. Jan Dirkse van Rij [Dircks; Vrij, Verrij], born circa 1565, dyke master of Piershil 1606-1611, cartwright ('wagenmaker') Oud-Beijerland, died prior to 1630, married:
6593. Trijntje Jans, died after 1643
Issue from this marriage, (1) Jannetje Jansz. Verrij, born circa 1585, married Rogier Jans van der Straten, smith, resided Piershil, (2) Pijertien Jans Verrij, born circa 1600, died after 6-11-1656, buried Geervliet, married Dammers Dircx Hoenderhoeck, born 1603, died 24-3-1667 Geervliet, (3) Dirck Janse Verrij,[14] born circa 1610, alderman of Piershil 1652, 1653, 1656-1658, 1660, 1661, (4) Jan, see above, (5) Maartie Jans, died circa 1654 Oudenhoorn, married (a) prior to 1631, Arij Cruijnen Verniel, died circa 1653, son of Cruijn Pieters Verniel and Ariaentgen Ariens, married (b) circa 1632, Leendert Ingels de Voocht, alderman of Oudenhoorn, died prior to 1653, (6) a daughter, married Adriaen Eeuwouts Corvijn, born prior to 1597, died prior to 1633, son of Eeuwout Adriaensz. Corvijn and Maertie Thonendr., (7) Eeuwout Jansz. Verrij, married Annetje Laurens van der Schoor, (8) Leentien Jans Verrij
6624. Gerrit Jansz Barendrecht, resided West-Barendrecht, married (2) circa 1634, Aechten Jans, married (1) 26-11-1623 Barendrecht:
6625. Dirckje Jans, resided West-Barendrecht
6626. Thys Willems (Geldershart), resided on the dike at Spijkenisse, married 5-5-1619 Spijkenisse:
6627. Maertje Jacobs, moved from Hekelingen to Spijkenisse
6720. Pieter van Sint-Maartensdijk [Van St. Martensdijck], born circa 1560/1570, resided 26-12-1629 Giessen[15]
6912. Pieter Pieterse Kranendonk Bootser [Pieters, Pietersz.; Cranendonck alias Bootser], born circa 1535, used 1598 the alliance coat of arms of Hoorne-Altena, sheriff of Oost-IJsselmonde, married:
6913. Adriana Gerritsdr.
Issue from this marriage: (1) Pieter Pietersz. Cranendonck alias Bootser, born circa 1560, presumably IJsselmonde, died between 18-1-1603 and 5-1-1604 Rhoon, (2) Fijtge Pietersdr. Cranendonck, born circa 1560 IJsselmonde, died between 21-3-1602 and 12-4-1606 Charlois, betrothed 22-1-1589 Ridderkerk, Willem Pietersz. Besemer, (3) Anthonis, see above, (4) Hendrick Pietersz. Cranendonck, (5) Bastiaen, born circa 1575 IJsselmonde, died between 29-12-1640 and 29-7-1641 IJsselmonde
6914. Simon Theunisz., district councillor of Ridderkerk
6928. Jan (van der Straten)
6930. Cornelis
6932. Jacob
6934. Cornelis (Smoor)
6936. Gillis Herweijer, born circa 1546, presumably in The Hague ('s-Gravenhage), district councillor of the 'polder' Nieuw-Beijerland 1599, dyke master of the 'polder' Nieuw-Beijerland 1604, which had just been surrounded with a dyke ('bedijkt') in 1582 by the family Van Egmond, leased from circa 1570-1575 onwards the farmstead Zuijdwijck at the Zuidzijdsedijk at Nieuw-Beijerland, repeatedly mentioned between 1600 and 1616 with reference to the cleaning of the waterways ('schoonmaken van de wateringen'), mentioned 1617 on occasion of purchase of land, died 6-1617 Nieuw-Beijerland, buried in the church in Nieuw-Beijerland, with the following epitaph: Hier leyt begraven Gillis Herweyer Jacobsz., dyckgraef. Hij stierf de … Juny anno 16.. [Illegible], married (2) prior to 20-4-1604, Arentie Engels, mentioned as widow 1617, died after 1617, married (1):
6937. Lijsbeth Janse [Jans], died circa 1600-1603, presumably at Nieuw-Beijerland
Issue from this marriage, (1) Jacob, see above, (2) Jan, (3) Pieter, born circa 1600 or previously, presumably in Nieuw-Beijerland, resided 1627 Nieuw-Beijerland, mentioned 1625/1627 as tutor over the children of his brother Jan, died between 1627 and 1630, married NN Pietersdochter van der Burch, daughter of Pieter Pieters van der Burgh, burgomaster of Schiedam, and Arendsdochter van Smallevelt [Children of Gillis Herweijer's whose mother is uncertain were (a) Cornelis, (b) Engel, (c) Gillis, who became owner and user of 8 'morgen' and 210 'roeden' land at the Zuidzijdsedijk in 1659, in succession of his brother Jacob.]
6938. Johan (van der Meer)
6940. Bastiaan (de Regt)
6942. Jan
6960. Klaas (van der Mast)
6962. Rochus
6964. Cornelis (Duijser)
6966. Leendert (Grauwert)
7106. = 3464 [Rogier van der Straten]
7107. Jannetje Jans Verrij
Issue from this marriage, (1) Hester, see above, (2) Ahasueris Rogiersz. van der Straten = 1732, (3) Ariaantje Rogiers van der Straten, married Pieter Cornelisz. Trouw
7110. Jan Andriesz. Cattestaert, born 1565 Den Bommel, farmer in De Tille in the Oudeland van Middelharnis, sworn one of De Tille 1603-1607, alderman of Adolphsland 1604-1607, died 1608/1609 Middelharnis, married (1) Jannetje Eeuwout Aertszdr., married (2):
7111. Maeijcke Leenderts de Wit, born Middelharnis, died 1653 Middelharnis
Issue from this marriage, (1) Leendert, born 1604 Middelharnis, (2) Jannetje, see above, (3) Andries, (4) NN, buried 1605 Middelharnis, church, (5) Weijntje
7112. Pieter Francken (Kuiper)
His children were, (1) Franck Pieters, see above, (2) Pieter Pietersz. Cuijper, confirmation of faith 4-1-1647 Zuidland, married Leenken Pieters
7114. Jan (Verburg)
7116. Herman Lucasse (de Bruin) [Harman, Harmen; Lucas, Lukesz., Lucasz.], supported in his illness ('ziekte') as a youngster by the 'Gr. Armen' of Geervliet 1619, bought 1623 a house at the Visserszijde at Geervliet, adjoining the street in the east, Arie Cornelis Kuiper in the south, the Brandsloot in the west, and Huig Dirks Snorrepijp in the north for 312 guilders, resided op de dijk at Geervliet, 1638 Conijndijk, Geervliet, 1651-1653 Geervliet, had a 'vordering' on the heritage of Gerrit Ariens Compeer due to assistant's salary ('knechtsloon') 1624, bought farming gear on a 'boelhous' 1624 Geervliet, stood surety or bought a 'boelhous' in Geervliet in 1628, 1631, 1632, 1637, 1642, member of the church in Geervliet with his wife Lijntje Cornelis 1625, and with his wife Reintje Cornelis 6-4-1636 and 1638, sold a house in the Tolstraat near the Tolpoort, Geervliet, to Lijsbeth Hendrik, widow of Crijn Dirx Caperman 1632, elected as elder 1651, 1652, chosen as deacon 1653, died after 1653, married (1) Ariaantje Arens, out of which marriage, (a) Arie, christened 26-11-1624 Geervliet, married (2) 25-5-1625 Hekelingen, Meuwe Jans, spinster from Hoogvliet, married (3) prior to 1625 or circa 1622:
7117. Rijntje Cornelisse [Reijntge, non Lijntje, Krijntje, Wijntje Jan; Cornelis; Ariens?], resided Puttershoek
Issue from this marriage, (1) Arie, christened 26-11-1623 Geervliet, (2) Geertje, christened 11-5-1625 Geervliet, (3) Truijtje [Truytje], christened 4-7-1627 Geervliet, (4) Arie, see above, (5) Lukas, christened 4-1-1632 Geervliet, (6) Marijtje, christened 12-6-1633 Geervliet, (7) Hendrik, christened 17-9-1634 Geervliet, (8) Maria, christened 6-7-1636 Geervliet, (9) Maarten, christened 5-6-1639 Geervliet, (10) Frederik, christened 4-3-1640 Geervliet, (7) Jan, christened 7-12-1642 Geervliet
7118. Jan Pouwels (Touw) (van Dijck), married:
7119. Annetje Jacobsdr. van Vliet
Issue from this marriage, (1) Corsje, see above, (2) Willem Jans Touw, resided Vlaardingen, death reported 28-11-1705 Abbenbroek, married 29-11-1679 Nieuw-Beijerland, Lijntje Hendriks, resided Oud-Beijerland, death reported 21-5-1710 Abbenbroek
7328. Rokus Adriaanse [Rochus; Adriaens]
7328.[1] Rokus Antheunisz.
7329. Neeltje Bastiaanse [Bastiaens]
Issue from this marriage, (1) Sebastiaen, see above, (2) Pieter Raucusse (Bijl), skipper ('schipper'), resided Mijnsheerenland, (3) Cornelis Raucusse
7330.[2] Jacob Jorisz. [Jacobus], cartwright ('wagenmaker') at Puttershoek, died after 7-1-1611, married:
7331.[3] Aechtge Gijsbrechtse, died prior to 1-4-1606
7332. Cornelis (Timmerman)
7334. Willem
7360. Cornelis Cornelisse Tuinder [Cornelisz.; Thuijnder], leased land in Strijen 1589-1610, died circa 1611, married:
7361. Neeltje Huibertse [Huijberts]
7362. Jan
7376. Jacob Cornelisse Kleinendorst [Cornelis; Cleynendorst, Dorst], born circa 1595 Sint-Anthoniepolder (?), resided Sint-Anthoniepolder, had a house, died prior to 1625 Sint-Anthoniepolder, married:
7377. Lijsbeth Cornelisse [Cornelis], born circa 1595 Sint-Anthoniepolder, resided Sint-Anthoniepolder, betrothed (2) Ridderkerk and married 28-3-1627 Ridderkerk, Teunis Cleijssen
7380.? Arien Maertens Noteboom, born Maasdam, farmer ('bouwman'), sold 1596 a hereditary interest to Cornelis Arijens Spies,[16] 'heemraad', died circa 1612 Maasdam, married circa 1610:
7381. Bastiaentge Staesd., born circa 1590 Maasdam, died circa 1654 Maasdam, married (2) 27-10-1613 Maasdam, Jacob Cornelisse Sneukelaer, born 1590 Ridderkerk, christened 20-5-1590 Ridderkerk, died circa 1651 Maasdam, Dutch Reformed, deacon, sexton
7382. Dirck Aerts, died prior to 7-12-1595, married (1) Ploontge Huygen Blaeck, married (2):
7383. Marike Pieters
7392. Huygh 't Grein
His children were (1) Jacob, see above, (2) Cornelis Huijgen
7394. Tonis
7416. Thonis Sweeren, flourished 1630, resided Cromstrijen
7424. Jan (van Pelt)
7426. Jan (Hoogwerff?)
7464. Ary Jansz. Eeland, born Poortugaal, married 13-6-1604 Spijkenisse:
7465. Pleuntje Jacobs, born Spijkenisse
7478. Aert Bastiaensen, born St. Anthoniepolder, married 18-12-1627 / 30-1-1628 Puttershoek:
7479. Sijgien Ariens
7520. Aart Anthonisse (van Bochove) [Aert; Anthonisz.; Bochoven], bordered ('belendend') to the Zinkweg 1599, married:
7521. NN
7522. Pieter
7536. Pieter van den Biesbroucke, married:
7537. Maria de Wachtere
7538. Leendert de Raedt, married:
7539. Sara Jansdr.
7568. Simon Marinus Geelhoed, married:
7569. Burgje, died Colijnsplaat
7570. Pieter Maertensen Cluyfhooft, died 22-10-1636 Colijnsplaat, buried 23-10-1636 Colijnsplaat, married:
7571. Anneke Hendriks Munter, born Charlois, died 28-7-1642 Colijnsplaat, buried 30-7-1642 Colijnsplaat
7576. Marinus Coole Fransen, born Zierikzee, married 18-11-1615 Zierikzee:
7577. Steventje Jacobs
7580. Aert Janse Houtsager, died 15-2-1633 Colijnsplaat, married:
7581. Adriaenken Bastiaens Witte
7582. Cornelis Coene van Meerenburgh, born Colijnsplaat, buried 17-5-1661 Colijnsplaat, married:
7583. Janneken Baltens van den Broecke, christened Colijnsplaat, buried 21-10-1668 Colijnsplaat
7612. Antonis Cornelisz. (Moerland), married:
7613. Trijntje Geerdsdr.
7614. Cornelis Quirijnsz. Quist, married:
7615. Janneke Jansdr. Jonkswager
7616. Cornelis Pieters Bravenboer, born Barendrecht, married:
7617. Adriaentgen Heyndrix, born IJsselmonde
7618. Doen Cornelis (van Tol), died Piershil, married:
7619. Pleuntje Bastiaens van der Jacht, died Piershil
7626. Adriaen Pieters van der Leer, died Ridderkerk, married:
7627. Marietje Leenderts (van Driel) [Marijcke], christened 16-1-1605 Rijsoord, died Hendrik-Ido-Ambacht
7628. Herbert Cornelis Truyen, married:
7629. Grietje Cornelis (Schipper)
7630. Arien Janse Pau [Pauw], married:
7631. Barber Claesse
7632. Huygh Pleunen (van der Waal) [Plonen], buried Charlois, married:
7633. Aeltje Willemsdr.
7636. Arien Aerts Kalis, christened 17-11-1588 Ridderkerk, married 13-6-1632 Ridderkerk:
7637. Roockjen Ariens Craenendonck, christened 16-12-1607 Ridderkerk
7638. Matheus Cornelis Velthoen [Teus], born Ridderkerk, christened 11-12-1611 Ridderkerk, married 31-5-1637 Ridderkerk:
7639. Janneke Elderse, born Charlois
7640. Adriaen Goossense, christened 18-8-1591 Ridderkerk, married:
7641. Lijsbet Pieters, born Ridderkerk
7642. Blasius Cornelis Blijgeest [Blasem], christened 12-12-1585 Ridderkerk, married:
7643. Anneke Cornelis, born Ridderkerk
7644. Leendert Arijensz. Slickerveer, christened 27-3-1595 Rijsoord, married 14-8-1622 Ridderkerk:
7645. Swaentien Jansdr. [Swaentje], christened 13-2-1600 Ridderkerk
7646. Hendrick Gerritsz. Cranendonck, born Charlois, married:
7647. Hilletje Teunisdr., born IJsselmonde
7652. Cornelis Hubrechtsz., married 27-10-1602 Ridderkerk:
7653. Engeltje Jans, born Strijen
7656. Jacob Adriaens, born Puttershoek, married:
7657. Barbel Aerts, born Streefkerk
7658. Claes Bastiaens (Gouman), died Puttershoek, married:
7659. Lijntge Jans, died Puttershoek
7662. Pancras Maertensz., married:
7663. Neeltgen Cornelisdr. van Luchtenburg
7664. Fop Ariensz. [Adriaensz.], married:
7665. Neeltjen Cornelisdr.
7672. Geerrit Lodewijcks [Geeraet], born Tienhoven, married:
7673. Janneken Dircksdr., born Alblasserdam
7674. Cornelis Mattheus Velthoen [Teeuws], christened 27-11-1580 Ridderkerk, married:
7675. Joostgen Bastiaens, christened 3-6-1584 Ridderkerk
7872. Cornelis Adriaanse Duimelaar (de Jonge) [Ariens, Adriaens; Duymelaar, Duymelaer], 'dijkwachter' in Strijen 1593, leased land 1586
His children were (1) Jan, see above, (2) Adriaen Cornelisz. Duijmelaer, (3) Cornelis Cornelisz. Duijmelaar (den Ouden), died prior to 1652 Strijen, married Yda Pieters, died prior to 1652, out of which marriage (a) Fransie Cornelis Duymelaer, died prior to 1652 Strijen, married Cornelis Michiels Houck, son of Giel Ariensz. Houck and Ingetje Pleunen (van Moerkerken), (b) Cornelis Cornelisz. Duijmelaar, married Maritgie Jacobs, out of which marriage (i) Pieter, resided 1656 Strijen
8032. Cornelis Adriaanse Lopiker [Adriaensz.; Loopick], born circa 1580, married Neeltge Pieters, carpenter at Mijnsheerenland, died circa 1628, OR Cornelis Pieterse Lopiker [Pieters; Loopicker], leased 1583 Oost-Zomerland, resided Blaeck 1603, married Neeltge Ariens, who had a son Arien who was born circa 1585 ?
8033. Neeltje Pieterse [Neeltge; Pieters] or Neeltje Ariese [Neeltge; Ariens], died prior to 6-6-1598 Heinenoord ?
8034. Leendert ?
8036. Cornelis (de Ruyter)
8038. Bastiaan
8176. François van Bodegom [Franchoys, Franchoijs, Francois, Franchois, Frans; Van Bodegem, Van Bodeghem], born Sunday 13-4-1544 22:00 Delft, mentioned 1585, 1586 as Frans van Bodegom, hemelraed van 't Land van Putte, after 1591 mentioned as landlord ('grootgrondbezitter') at Hekelingen, appeared 25-6-1580 in front of the Court of Holland with his father, appeared 1-2-1581 partially on behalf of his father and as tutor of the other children and on behalf of his brother Jan, inherited feudal land from his deceased father, appeared 10-9-1585 in The Hague, partially on behalf of the other heirs, to speak about the heritage of their father Jan van Bodegem, appeared ('verleed') in 1582 at the death of his father ('bij dode van Jan Francois van Bodegem voorz. zijn vader'), mentioned in 1589, was 5-10-1591 indebted for 560 pounds due to purchase of a house and estate in the Ambacht of Brabant ('Frans van Bodegom, tegenwoordig woonachtig in de dorp van Spijkenis, verklaart 560 ponden van 40 st. Vlaams 't pont schuldig te zijn terzake van aankoop van een huijs ende erve mitsgaeders seker hoofken, staande en gelegen in het Ambacht van Brabant'), mentioned 1597 as Frans van Bodeghem Frans, won tot Spijkenisse, who is brought to court, appeared 15-8-1601 for the notary at Spijkenisse, died between 1591 and 7-9-1604, married (1) lady ('juffrouw') Françoyse van Rhoon [see her ancestry in a separate file], out of which marriage, married or had an affair with (2): NN
8177. unknown, presumably not Lady Françoise van Rhoon: see separate file with juffrouw Françoise van Rhoon's ancestry (vanbodegom.htm)
Issue from this marriage, (1) Gerrit van Bodegem, appeared ('verleed') 18-5-1605 at the decease of his father Francois van Bodegem, died between 1605 and 1613, prior to 15-3-1613, (2) Pieter van Bodegem, born Spijkenisse, resided 1622 Vlaardingen, possessed real estate in Delft and Spijkenisse, refused in 1639 in Vlaardingen to vow as a citizen, appeared ('verleed') 15-3-1613 at the death of his brother Gerrit, betrothed 29-9-1629 Spijkenisse, married 6-10-1629 Delft, with attestation from Vlaardingen, Neeltje Pieters, spinster from Vlaardingen, (3) Anna, joncvrouw, resided 1622 Schiedam, (4?) Frans, see above.[17]
8178. Joris Jobse [Jobs], mentioned 1598 Hekelingen
8184. Pieter Jacobse (Romeijn) [Jacobsz.; Romein], born Spijkenisse, died between 1625 and 1626, married 8-4-1612 Spijkenisse:
8185. Maartje Jacobse [Maartge, Maertje, Maritgen; Jacobs], born Spijkenisse, died 1664 Spijkenisse, married (2) 16-8-1626 Spijkenisse, Job Jacobs (Kelting) from the Westdijk
8186. Gabriel Cole [Coole], born circa 1583 Spijkenisse, died 1-3-1676 Spijkenisse, married 21-10-1607 Spijkenisse, spinster:
8187. Lijsbeth Govertse [Goverts], resided 1607 Geervliet, died 4-12-1661 Spijkenisse